with

FIFI HI-FI / THE MANIMAL
Motorco Presents
Sat Dec 3, 2022 9:00 pm
| Ticket Type | Price | Cart |
| --- | --- | --- |
| Back to the Future 80's Dance Night - Advance | $10.00 | |
---
The 80's never left us, just look around to see that music & fashion is still the passion here in 2022. Join DJ's Fifi Hi-Fi and The Manimal as they transport you back to the decade of excess. The jeans were tighter, the hair was frizzier, and the music was meshed in an explosion of keyboards (sometimes even key-tar!)
This Dance party requires you to knit the holes back on your leg warmers, pull out those vintage Members Only jackets and throw on your neon muscle tees with the sleeves ripped off!
These guys will be playing the one hit wonders as well as the obscure to keep you moving all night long.
Costume Contest
A Tribute to Olivia Newton John
BYOC - Bring Your Own Breakdancing Cardboard!
80's Movie Trivia
---
Our policies are the following:
We request that everyone attending a show be vaccinated against COVID-19
Do not attend any event if experiencing any symptoms such as fever, cough or loss of taste/smell
You may be required to wear a mask in all indoor spaces at Motorco and Parts & Labor
You may be required to submit to a temperature check upon entry (and not allowed entry if temperature is 100.4 degrees or higher)
We will not offer refunds to any show unless there is a cancellation or postponement of the Headlining act (opening acts subject to change without notice).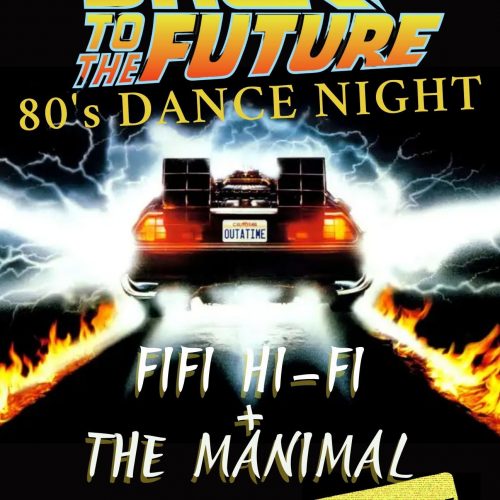 The 80's never left us, just look around to see that music & fashion is still the passion here in 2022. Join DJ's Fifi Hi-Fi and The Manimal as they transport you back to the decade of excess. The jeans were tighter, the hair was frizzier, and the music was …