Motorco Presents
Sat Apr 15, 2023 8:00 pm
Sold Out! $30/$45/$20 Student
In Andalucía the cool nights sizzle and crackle with energy from its famous tablaos. These café-style venues showcase flamenco at its most raw, creative, and authentic – where performers create by instinct and improvisation – showcase unbelievable technique – and create living art through the interplay between dancers, musicians, and audience.
Flamenco Vivo is a leader in championing the art of flamenco – and its values – carrying forward a unique story of flamenco in the U.S. that's over a century old. If you've never experienced flamenco before, we invite you to share this incredible, exciting tradition – one that invites you to feel, more vividly. More alive. More you.
Our policies are the following:
We will not offer refunds to any show unless there is a cancellation or postponement of the headlining act (opening acts subject to change without notice).
We request - but do not currently require - that everyone attending a show be vaccinated against COVID-19.
Do not attend any event if experiencing any symptoms such as fever, cough or loss of taste/smell
We suggest the patrons wear masks in the indoor spaces at Motorco and Parts&Labor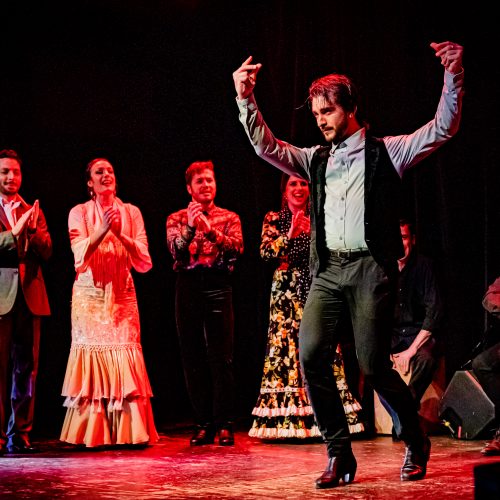 Flamenco Vivo Carlota Santana is one of America's premier flamenco companies reaching 40,000 people nationwide each year through far-reaching programs that entertain, educate and empower.