HOT MULLIGAN
Jun 15 @ 7:00 PM

-

11:00 PM

$10 – $17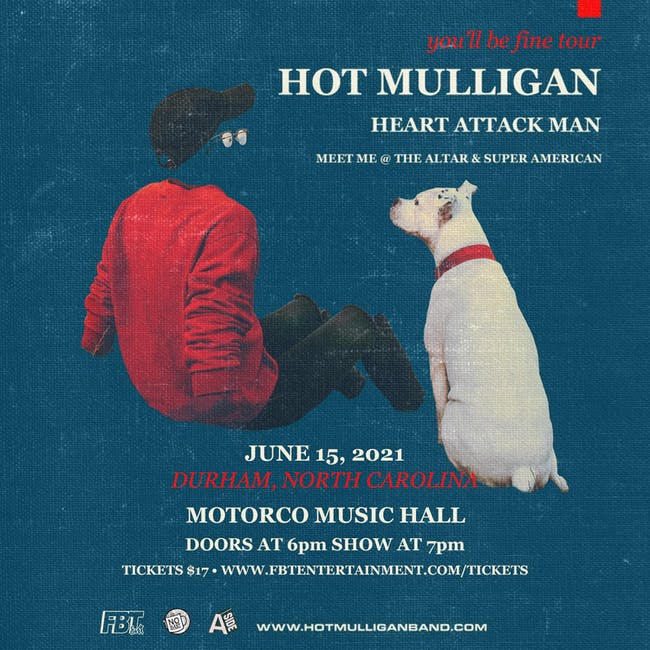 FBT presents HOT MULLIGAN with HEART ATTACK MAN / MEET ME @ THE ALTAR / SUPER AMERICAN
HOT MULLIGAN
Hot Mulligan writes songs for people to sing as loud as possible. Their music is the cathartic outcry for growth from a generation of forward-thinking Midwesterners caught in the gears of a rusted system in desperate need of hope. The members — Tades Sanville, Chris Freeman, Ryan Malicsi, Garrett "Sniff" Willig, and Brandon Blakeley — use songwriting to explore the lessons they've learned from lives lead in the pursuit of dreams with full awareness of the cost. From relationships to personal development, Hot Mulligan captures the human experience with unflinching honesty and infectious hooks that, above all else, make people feel something.
On their Sophomore LP, You'll Be Fine, Hot Mulligan shares a collection of stories that capture their growth, or lack thereof, since the release of 2018's Pilot. It's an album about losing yourself in the pursuit of your dreams, and how that conundrum can create a ripple effect that touches every relationship in our lives. For every show played, there are moments missed back home. For every song, a commitment is made to staying on the road. 
 But don't let the emotional intelligence displayed on You'll Be Fine fool you. Hot Mulligan makes serious music for people that don't take themselves too seriously. You may feel sad or stressed or lost in life right now, but don't worry too much because those feelings will pass in time. When all is said and done, after dreams are chased, hearts are broken, and memories are made, you'll be fine.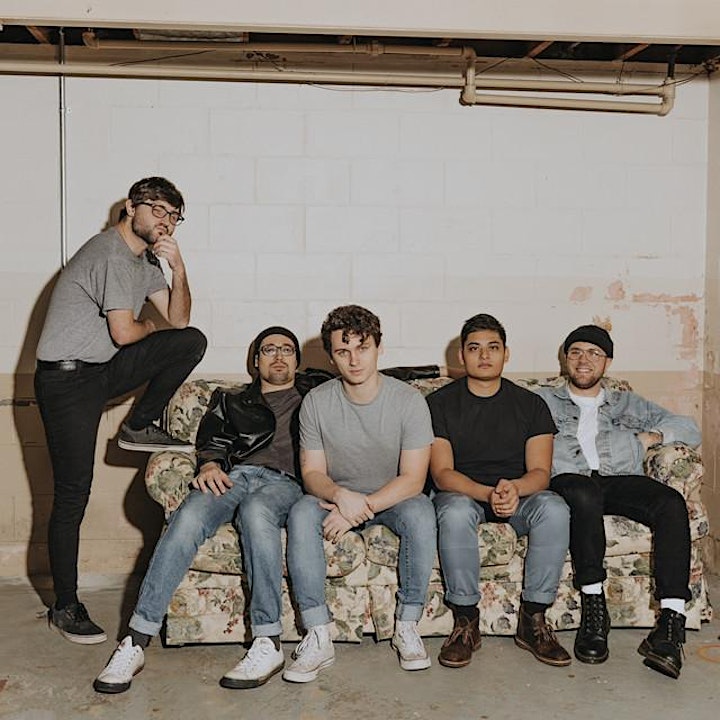 ---
HEART ATTACK MAN
Heart Attack Man was birthed by the combustion of dark cosmic forces that have been swirling in my mind since the days of old. Alongside Adam Paduch since the beginning, this ancient and powerful energy spawned two EPs, as well as our debut album The Manson Family, whereupon Seamus Groman and Tyler Sickels joined us on our journey of extensive touring, with an intensity and velocity identical to the combustion of forces that begat this band. 
 As stated in Newton's Third Law of Motion; for every action, there is an equal and opposite reaction. Despite the unbelievable power that Heart Attack Man wields, we are not exempt from the laws of physics; and the equal, opposite reaction pushing against us has certainly shaped us. 
 Against this reaction, we've carved out our own path—our own niche—connecting with an enthusiastic following, as well as releasing singles 100 mg (Millennial), 99%, and Boring in the thermal trail emanating from The Manson Family.
 Riding along this seismic wave through the simulation, the creative energy has only gotten darker and more intense; leading to the creation of our sophomore album Fake Blood. 
 Picking up right where The Manson Family left off, Fake Blood is a refined offering that is both musically and thematically more calculated than ever before. The downtrodden confusion of The Manson Family has festered into anger and frustration, and the ransom has been increased.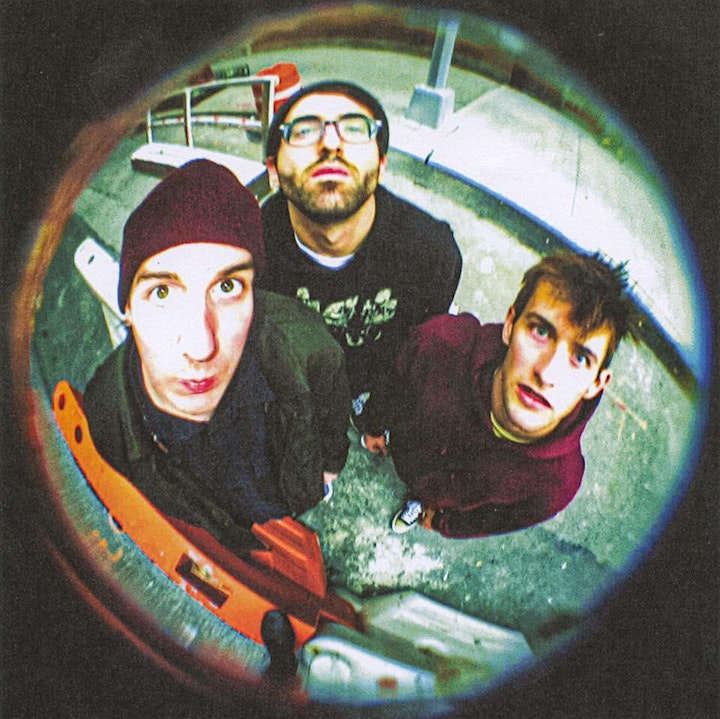 ---
MEET ME @ THE ALTAR
Meet Me @ The Altar is a energetic WOC pop punk band, consisting of guitarist Téa Campbell (Florida), drummer Ada Juarez (New Jersey), and lead singer Edith Johnson (Georgia).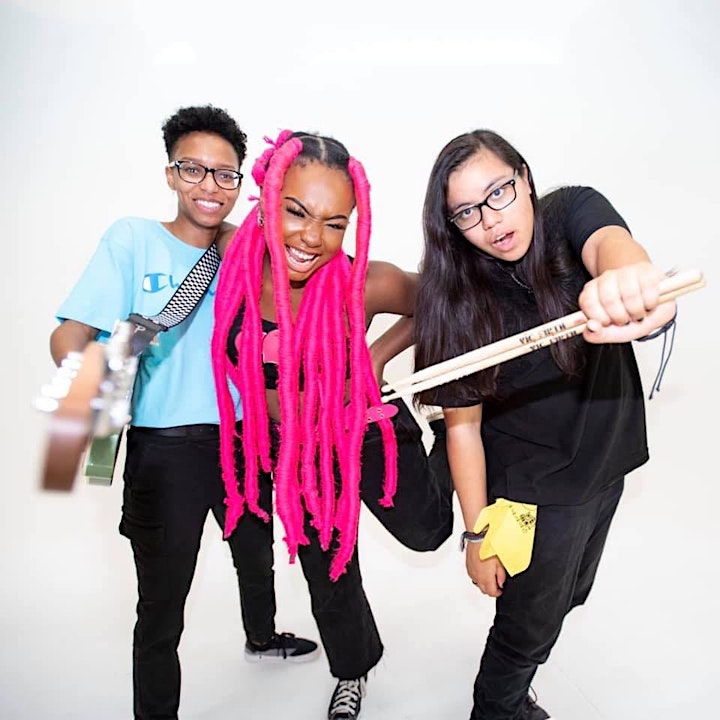 ---
SUPER AMERICAN
Super American just want to live with the lights on. The Buffalo-based boys of pop [Matt Cox – vocals/guitar/bass & Pat Feeley – vocals/guitar/bass] have long strived to create something that could offer solace in the form of a momentary lapse in reality. The bright and buoyant nature of their songwriting cuts through the darkness of day to day life like a nightlight — offering up feelings of comfort and security in a time that often feels void of it. And it's this unofficial mission statement of sorts has served as the red string and push pins that have held their catalog together as they continue to evolve at break-neck speeds. 
 The jump from the youth-soaked pop-punk of Disposable to the punchdrunk guitar pop offerings on their debut album, Tequila Sunrise, is one that few bands could pull off successfully, but Super American made it look effortless. As far as they're concerned, these were just two sides of the same coin. Just as similar sonically as they are different, but it's all Super American. With the release of their album sampler, Yobwoc, the tag-team have returned from a year of silence with a renewed sense of purpose.